October
is SIDS,
Pregnancy
and
Infant Loss Awareness Month.
Lights gone out,
4 o'clock or there about,
power cut and getting dark and find the candles now.
Find the torch,
find a book and cuddle up,
tell him stories of the dark and wait for power on.
But knew it then,
dullest ache and cramping pain,
solid, heavy, broken heart and happening again.
I would like to flick a switch and wake up someone else.
And it was like,
your leaving turned the street lamps out,
took the life and took the soul and took an inner fight.
Stood and wept in darkened hall in last of fading light.
And there and then,
smashed to million smithereens,
I decided love could only break and bleed and end.
Yet heart and beat, consultant screen, I watched it start again.
For those lost. And for Isobel - who turned the light back on.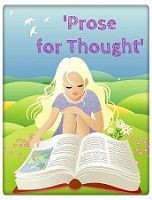 If you enjoy my writing you might enjoy my little book - A Familiar Voice.